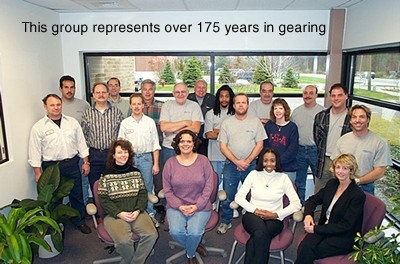 For over forty five years Ash Gear & Supply has been a unique resource, providing the gear cutting industry with off the shelf gear tools, technical support and software. We have the largest stock of gear cutting tools in the world.
We offer cutting tools for the production of spur gears, helical gears, worm gears, involute splines, parallel splines, serrations, roller chains, timing belts, silent chains and much, much more. We stock new tooling from manufacturers like Gleason Pfauter Hurth, Fellows, Star Cutter, Dathan Tool & Gauge, Tru-Volute, Fhusa, Schnyder S. A., and SVA I Tryinge. All our stock is offered for sale or rental, new or used.
Our goal is to provide a choice of products from the highest quality major manufacturer to the inexpensive import or the deep discounted used / surplus tool, all on the shelf for immediate delivery. We take great pride in our personal service and keeping our customers satisfied. So please call on us to meet your gear tooling needs.